I was introduced to Spa Lab from a $25 deal on www.25tuesdays.com: A facial analysis and moisturizer made just for your skin type. I expected a cool service, but I didn't expect and was surprised by the friendly and knowledgable staff. And Julia, who performed my facial (I upgraded my Spa Sally package for $25) was awesome and may give the best hand massage in the city. My skin feels smooth, soft, and dewey!
Spa Lab is located on 36th street between 5th and 6th avenue. It is a delicious Willy Wonka-esque boutique for the senses. Just check out their soaps that look like tasty cookies and cakes. They even use kitchen mixers!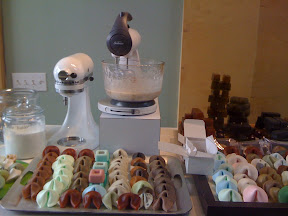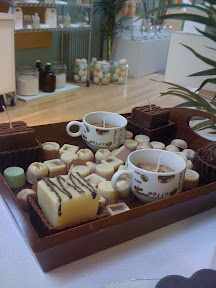 Their massages and facials are quite a treat, and the soaps and homemade facial products would make great gifts for yourself. . .and if you can part with them, for someone else.
Go check it out, NY!
- Posted using BlogPress from my iPhone